Turtle Creek Nursery is locally owned Nursery focused on providing high quality plants, products and service. You will find a large selection of annuals, hanging baskets, tropicals, perennials, trees, shrubs, evergreens, and water plants.
Their product lines include: fairy garden accessories, garden decor, weed & pest control, fertilizers, soil amendments, water plants/products, landscape supplies and a beautiful selection of pottery and statuary.
Be sure to visit during the Christmas season as well for wreaths, Christmas trees, Poinsettias and decorations.
The Turtle Creek Nursery staff prides themselves on customer service and are here to help you with all of your garden, pond and/or landscape needs.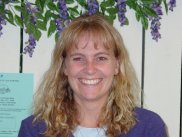 Patty Cornell
Eric Cornell
Nick Poehler